Upcoming Events!
For information on the different Small Groups that are happening through out the week, check out the "Small Groups" page in our Ministry Section.
Our Sunday morning service is at 11:00 am. We are looking forward to seeing you this Sunday! You are also welcome to join us on YouTube for the livestream (or to watch later!). @ South Shore Church Callander.)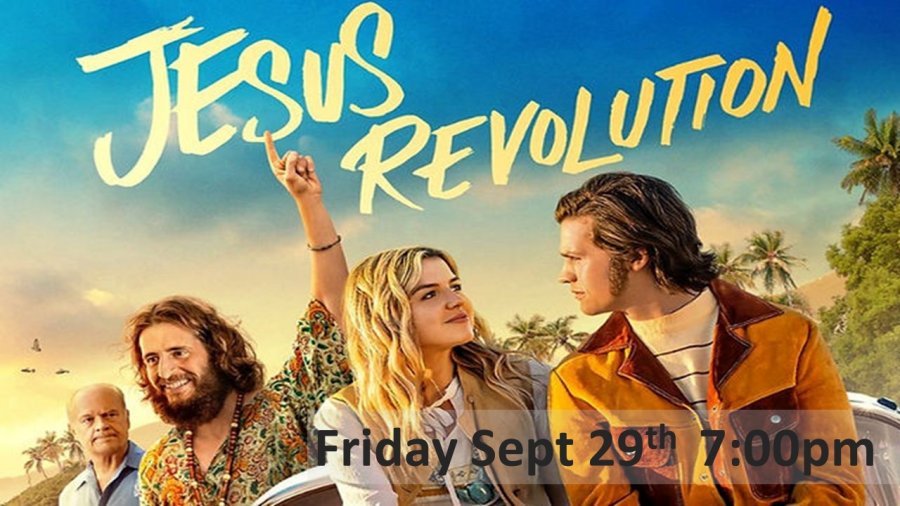 MOVIE NIGHT: "Jesus Revolution"
Location:
at South Shore Church
The movie "Jesus Revolution" was released in 2023 and is a highly acclaimed box office hit.. It's a true story of a national spiritual awakening in the early 1970's amongst the hippies in Southern California which began the Jesus Movement.
Simon and I saw it and found it powerful, inspiring as well as entertaining. It's a movie that anyone, Christian or non Christian would enjoy.
The movie was never shown here in North Bay so I felt like it would be great to bring it to us.
I am planning a movie night at the church on Friday Sept 29th starting at 7pm.
It is rated PG because of its mature theme and some disturbing scenes (there"s no course language or sexual content). It's therefore not appropriate for children.
It will be great opportunity to invite your friends and neighbours.