V

B

S

Info

r

ma

tion
July 4th-8th, 2022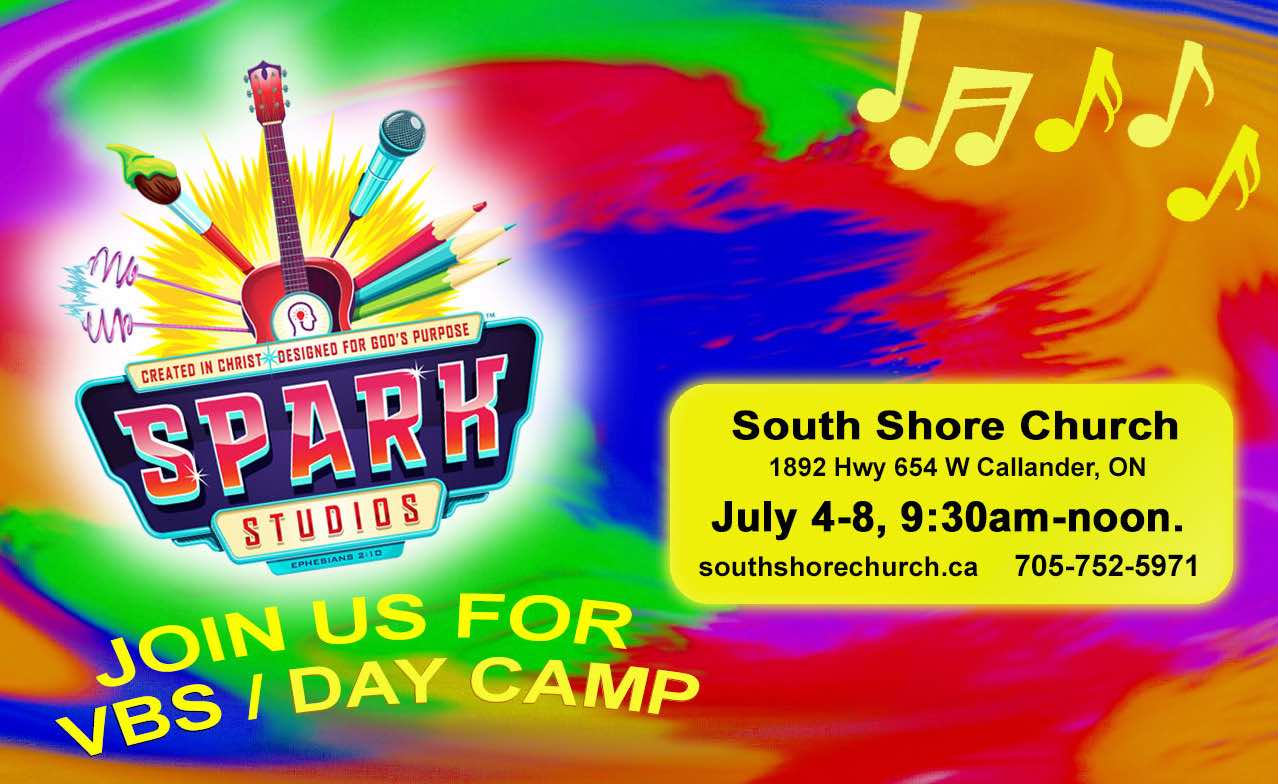 Join us for Vacation Bible School 'SPARKS STUDIO' at South Shore Church. This will be a fun Summer Day Camp (mornings only) for kids going into SK up to Grade 6.
July 4th-8th. 9:30am to noon.
---
Spark imagination and kick creativity into high gear at Spark Studios VBS. Kids will learn they are Created In Christ and Designed For God's Purposes! God's creativity didn't stop in Genesis. The Master Artist is working to redeem, reclaim, and transform us–His creation–to the design He planned for us.
---
Call the church office if you have any questions: 705-752-5971.
Online Registration
Online Registration is closed. You can still bring your child to VBS, and register them when you arrive.